My Side To The Same Story
October 29, 2010
This is my defence, a moment to step back and try to see this from my point of view; so that you know exactly who you are blaming for that broken heart of yours. You hate me, the person you loved for months. Suddenly, everything we shared means nothing to you? Just because I had the guts to tell you the truth, just because I loved you too much to make you unhappy, I'm the villain now. You hate me; even I hate myself but I hope, on day, you'll really understand why I did it.

Your best friend never will. Every time she walks past me I can see it in her eyes. She knows the pain I put you through, it's as though you share it with her. She wants me dead. Does that mean you do to?

I never meant to make you so unhappy, believe me when I say that's why I said no more. You can do so much better than me, when we we're together I never knew where to put myself; it was a little more than awkward for me.

Honest to God, you are the most beautiful, warm hearted and kind woman I know; please don't change. One day, one day soon I hope, you will make someone as happy as you made me; maybe even more so. I understand that every time you look at me is like someone twisting the knife I stuck in your heart but I want you to pull it out, heal and move on.

I can't.

Once you've tasted perfection nothing else can compare. That's right, perfection. Its so, typical for a woman to be called that but I know its true.

I broke up with my muse to save her heart from the sort of man I feared I was.

I regret it; always will but I can't go back to you after what I did.

So, all I'm really saying is, just because I broke your heart doesn't mean I didn't break mine at the same time.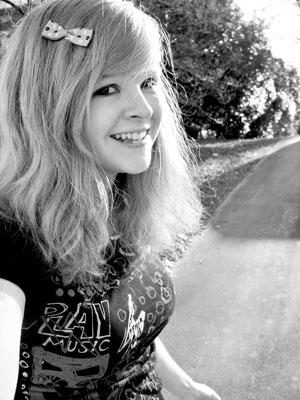 © Kayla C., Burlington, NC