The Subway Part 1
August 25, 2010
A hot blast of air whistled past my face, filling my nose, seeping into my mouth, overwhelming my senses with the taste of smoke and garbage. A scent I still hadn't gotten used to. But then again, I'd only been down here for about ten minutes.

The subway. Glorious subway. Today would be my first time riding one—which, some of my friends had remarked by text, showed how sadly deprived I was.

I was what you could call a "small town" girl. My small Pennsylvania suburb had no taxis, no subways, and very few buses—I got everywhere by car.

But now I was stuck in New York City for three months, and possibly for good, if everything went well. My dad's job had him transferred here over the summer, but they'd hinted that if things worked out, the post might be permanent. My parents were thrilled with the new opportunity—and of course the marginally larger pay check didn't hurt. My sister and I weren't quite as pleased.

That said, it wasn't all bad. Beneath all the stink and the filth and the noise, New York City held many wonders. And in my humble opinion, the subway was one of them.

I was buzzing with excitement. I finally got to ride on a subway! I'd always been very curious about them. My family, all of whom had already ridden one, assured me they were nothing special, but that couldn't put a damper on my spirits.

I was perched on the edge of the platform, leaning over, examining the old, grimy metal tracks below. They were littered with trash, leftover food and supplies, and oil and water combined to form a dirty trail of liquid between the rails.

"Be careful Aya!" my mom called, and I rolled my eyes. I had excellent balance. If I could flip in the air over a four-foot-high four-inch-wide beam, couldn't I manage not to fall off the platform? My sister Sierra seemed to sense what I was thinking, and she grinned. My dad was nowhere in sight. He wouldn't arrive until a day or two later; apparently there were some last-minute business interactions to attend to.

I wasn't paying attention. It happened out of nowhere.

Suddenly I felt something slam into me. Perhaps it was a particularly powerful gust of wind; perhaps it was something else. But whatever it was, it sent me tumbling down to the tracks below.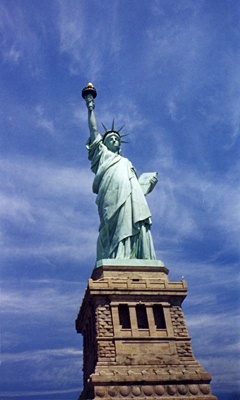 © Michelle S., Loda, IL