Delusions
February 5, 2010
"I need to talk to you."
'Please,' his eyes beg.
Before I can stop my feet, they start leading me around the curve as I move my gaze to the back of his head.
Once we're behind the wall of ivy leaves, he turns to look at me. He opens his mouth to speak but closes it quickly after. Hesitant.
Suddenly his hand shoots out and intertwines our fingers together.
I look up helplessly and his eyes are fixed on me, waiting for any sort of reaction.
A breath glues itself in my throat as I feel my stomach crumble but I do not stop staring into his eyes.
For a moment he looks down at our hands and I feel his thumb doing gentle circles on my palm.
"What do you feel?" He asks, his eyes returning to mine.
The ground melts, the skin on my arms prickles, but I hear myself answer "Nothing".
His eyebrows rise in question. Neither of us buy it.
Slowly his hands travel up my arms, leaving pins and needles in their wake.
I open my mouth and remember to breathe, but all that escapes my mouth is a strangled "Hmph".
I am pinned to the ground by the intensity of his eyes, the blue inside them almost electrifying.
It feels so good. It all feels so good.
"I'm scared," I say desperately, gathering all the energy left to fight from somewhere inside me.
The hint of a soft smile lifts the corners of his lips as he says "It's ok". His suddenly strong arms bring me close to him and bury me in his shirt.
"I'll protect you," he whispers into my hair as his heart beats wildly in my ears.
I try to tell him that he's the one I need to be protected from but my mouth feels nailed shut. I try to explain that we've done this before and that we've failed but the words melt on my tongue like little pieces of bittersweet chocolate.
Finally, in defeat I surrender to the warmth radiating from his chest, deciding that just for tonight, we'll play pretend and believe that this is once again something it's not.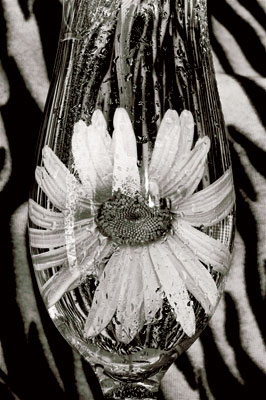 © Garrett M., Port Angeles, WA