Polarity
June 4, 2019
The bounce of his hair's thick and tiny pieces was giving my nerves an extra turn on of adrenaline rush, the romantic stimulation it brought as he brushed it off with his fingertips somersaulted my butterflies within.
"Shit." I looked down uncomfortably as I embraced him tight and hid my face on his chest, "stop doing those alluring motions that makes me melt in just a snap."
I heard his softest giggle and felt his slightest touch behind my back as he whispered to my left ear, "my potato, an act I have done a while ago is an unintentional movement to affect you and your hormones. If it causes you to shiver or to feel something that is not right, then your fragility as a girl won't make you a mentally stable woman someday."
I gape in awe as his words sink in my mind.
Again, we napped.
Funny how we called this our 'napping time'. The exchanging of words with implicit interpretation.
His rebuttals to my sweetness are undeniably debatable. He uses his logical reasoning and mental tactics to fight back with my emotional responses. His words are well-constructed yet my words are beautifully said. This is never a fair fight to have an argument between an emotionally and a mentally intelligent individuals.
But in reality, everytime we argue, I always lose.
"You won, I'm done."
I smiled satisfyingly as I untangled myself from his arms and walked out of the door, but just before I could unlock the knob, he murmured,
"I am never a loser of your emotions, mi potato."
I melt, again.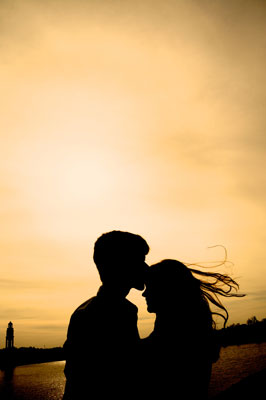 © Katya K., Westfield, IN