The World I Lived in
October 23, 2016
Right now, I'm in a peaceful place where no one can torture me now….It might have looked like I had a perfect life at school but there is a part I had to face in the dark demon home….Lets go back when I was alive and kind of fine….3 months ago. We were a perfect family back then, my sweet mother Laura and my charming father Russell.We had everything, a home, money, and love the most….Until my father lost his job and thought of an easier job, gambling. My mother and I didn't like the idea since father would be wasting tons of money for casino games, rarely winning.He wouldn't come back for weeks and would only come home to use us for the money. My mother sooner or later found out that he was cheating on her, but this got worse, as people at school started finding out about the rumors of my background life and the relationships I had, making fun of what I was living in….
No one felt pity at all and so I lost all of my friends making me feel the bitter isolation. At home when father started coming back only for the money it started getting physically aggressive and were constantly cursing at each other. They started to put in all their anger on me. When father came back, I was his target since he was usually drunk so I got beat up with bruises as well as black eyes and mom did nothing about it. Teacher constantly asked if I needed a nurse and started making suspicions since it was a pattern. Kids made fun of me more by saying that my short dirty blonde hair needs to have that dirt washed off. Soon, my mother became an alcoholic and drank over 4 bottles of liquor a day. She quit her job and we were close to getting bankrupt.
But there is one memory I recall that I will never forget. I came home from school and said, "Mom what's for dinner?" My mom was sitting against the wall in the kitchen and didn't answer. I walked up to her and said, "Are you okay?" I noticed the anger in her face as she replied, "I'm fine…" But then I made the biggest mistake in my life. I said, "I think its time to get help from someone and save some money for therapy…." She screamed, "NO!!!!!!!", in anger. Then she took her alcohol glassed beverage and threw it right on to the left side of my face.
She grunted as I limped away hurt bleeding from my leg when the glass shattered down to my leg and left a trail of blood as I attempted to remove the pieces of glass. But there were MAJOR cuts. I called 911 and the ambulance came, I left the house while looking back seeing that my mom was looking through the window with a confused face. I had to get stitches on the side of my face and had scars that would be left forever making me cry nonstop. The doctors asked me how it happened and I lied saying that I dropped a glass of water on to the ground which hit my face, defending mother, yet looking back at it the lie was very unrealistic. But sooner or later I would be put into an orphanage due to the claims the neighbors had made. When I came out of the hospital I was instantly put into the orphanage.
From then on I have never seen my mother and she never sent a letter of apology to the orphanage although she knew the address as well as was only restrained to not come 2 feet close to me. I just wished that it would have been like back then, knowing that the life I had would never come back to normal. I cried that night asking myself, "Why me out of all the people on this earth?" So, I couldn't take it anymore. I sneaked out of the orphanage and went back home. I took mother's prescription medicine and overdosed with it. I managed to get back into the orphanage and go to bed before the drugs started kicking in after an hour knowing that I would die peacefully. I died at the age of 15 and I stay here at my peace, faithful and loving home which was heaven in my eyes knowing that life is not always fair to all. That is my story, Eleanor.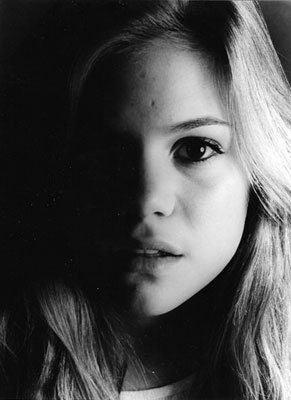 © Michelle M., Plainview, NY