It's going to be okay
July 10, 2012
She walked alone in her drunken apathy down four roads and three turns to his house. The doors were locked, so she found a vulnerable window to climb through. She stumbled into his eleven foot by twelve foot room and sat cross-legged on his twin sized bed, watching his dim figure's chest inhale and exhale.

He was nothing near perfection, but he moreover held the only soul she could consider to give her comfort on a night where she didn't want to be lonely—and the only human which she knew wouldn't judge her for breaking into his house six hours past dusk. They weren't even close enough for her to do this, but the security she felt from him was worth the discomfort.

She graced her fingers across his cheek half lit by the moonlight, which shone through a discovered window placed on the wall just above his head. He startled awake and looked at his unexpected guest, but nonetheless immediately enfolded her into his arms. He gently asked her why she was in his house, sitting on his bed so late at night. She told him the demons weren't letting her sleep tonight. He told her to lie next to him so she could sleep, that he would drive her home in the morning before her parents woke at daybreak.

She let herself fall within his embrace and within his bed, counting his shallow breaths until she sank into a blissful harmony with them. The demons left her alone that night.

She actually slept.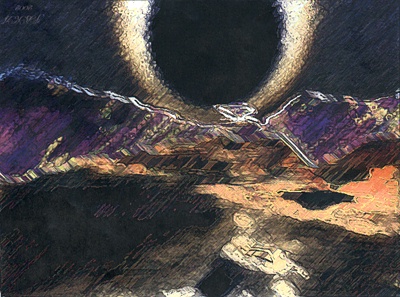 © Jason B., Colorado Springs, CO