Count the Pieces
March 3, 2010
These are the moments when I wish I did not live.
"You know, now that I think about it…I never did love you."
Oh, take it back. Take it back, please.
"I think I've figured that out already…"
I can't keep from biting down the right corner of my lower lip, the way I always do when I'm about to cry.
"…and to be honest…"
I wonder, did you ever notice the little things like that? The way I twirl my hair around my finger, or utter that stupid laugh when I'm nervous?
"…I don't think I did, either."
Did I really just say that? Me, the girl who, for once, had a reason to go to bed smiling?
"Well, then, I guess there's no problem."
No goodbye?
"Yeah, I guess not."
No. There is a problem. But what difference does it make? You can't put a shattered mirror back together again.
You can't even count the pieces.
All you see is a distorted reflection, its expression unreadable, like yours when you see me and look quickly away, tearing me apart more than you could ever imagine.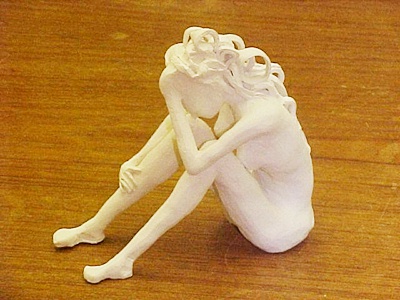 © Christine H., Brooklyn, NY