my wedding Dress
October 4, 2009
well i walked down the aisle alone,
that was the saddist thing of all.
my newly wed husbend already knew,
that that day would be the saddist yet happist of my life.
because my dad wouldn't be there,
he wouldn't cry his eye's out b/c that was HIS BABYGIRL.
all grown up,
or b/c he'd been there her whole life and watched her change.
He wouldn't cry at all,
you know why?
b/c he wasent there.
any day he'd left my mother and that was what made it the saddist day but it'd be happy too b/c my husbend was there protecting me!
from anything!
and so then the preacher bowed his head and said bless the newly wed and at that moment a man dressed in all dark clothing walked in and sat next to my mother.
it was my father!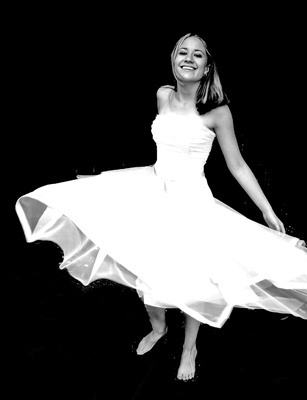 © Kara S., Walnut Creek, CA