Graduation
June 1, 2009
On behalf of the class of 09, I would like to welcome the board of education, the administrative team, teachers, staff, family, friends, and parents to our graduation. Tonight is a very special evening for us and without any of these people here, none of us would be here. We thank all of these people here, who helped us through our life and our school year.

We first like to thank the board of education, without the board we probably wouldn't have an education. We would also like to thank our superintendent of schools.

A thank you to the administrative team, including all of our principals, if we didn't have any of our principals well we would not have any school. A thank you to our teachers here, with you here, we have received an excellent education. We have learned a lot since we began 8th grade, and the rest of the staff is so amazing that we can not put into words.

A thank you to our friends, you have been here since Pre- K and you are still with us hopefully to the very end and our family has guided us through the tough times and the funny ones too. Finally, a huge thanks to all the parents, you had to deal with us for 14 even 15 long years! They are now seeing their son or daughter graduating middle school, they are so proud of us, and we should be proud of ourselves too!

Again, we thank all these important people because without any of them, we will not be standing in front of you and we hope you enjoy the rest of the 2009 ceremony with us!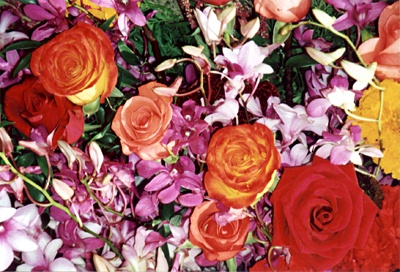 © Stacey L., New City, NY