The Spirit of the Sea
December 21, 2011
I awake, stranded in the sea. I look down to the ground, but I see just water, each ripple travelling the tip of my nose. I lay there, frozen, in that solitary moment for a series of days.
Dying? There was no option of it. Even if I wanted to, it's too late. Trapped between two worlds, frozen by water, by the sea. Both sides of me, dark blue distance of mystery and of history.
NO I do not face the sea. I caress the very tip of its lace shivery waters. Above only sky. Clear, a light shade of blue. I see clouds as they pass by. Recalling animals and objects that they imitate. At night as the sun goes down, I am forced to view and review it's lushes shines of colour and light. I watch as its last rays of warmth disappear into the night.
I remember how I was once free. Though now I must learn to embrace, this new life as chosen for me. I forever am the spirit of the sea.

What lies beneath me years to come, to pass. It will not change alas the human race gone, no not with grace. I the spirit of the sea was taken from my place. Taken, there for lost at sea. Never to be found, never to be free. And as the world disappears, I shall live with me. For as no life lives among, unable to die, to move on. So I the spirit of the sea, no heart, no soul found within me.
I carry on the prophecy. If all shall die, I must live to carry all the misery of the ones who did. All those dead, sink me. Now deep within these dark waters, you won't find me.
For I, the spirit of the sea live forever unseen. Living unwillingly. Each day and night, I search for the will to be free.
As the sun rises, look upon the sea, among its first rays of light it will appear. As each day recommences, a glimpse you will find, the spirit of the sea.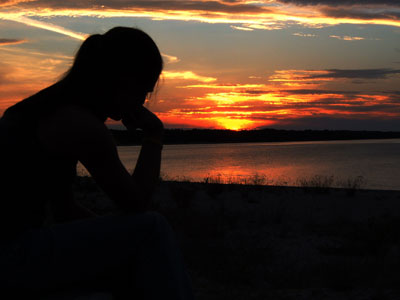 © Hilary L., Rogers City, MI