Who I'm not
November 27, 2011
I remember thinking I was right. Nazi Germany would prevail. Hitler was right too. I recall wearing the swastika because I was a pure German...unlike Jews. I spat at them... called them names but one day my heart was changed for good.

I was ordered by Hitler himself to kill a Family "A wife & Husband, grandmother and son." He explained briefly. So I marched towards the house and burst through. What I saw shocked me. A old woman who was not even related to them sat with a pregnant woman. A boy no less than three huddled up next to her. "were is your husband?" I ordered roughly
"My husband is dead sir...he died in the World War I." She whimpered
"How are you pregnant then?"
She turned her head "I was....asalted by one of your officers."
My voice shook as I looked at the scared family. ~You don't have to kill them..~ A voice murmured in my head. I shook the thought away and raised my gun. The woman gasped but before she could sream, I shot her. The old woman faced me with fierce yet gentile eyes. "This isn't you." She whispered.
"Yes it is." I repleid harshly. Deep down though, I knew it was true. I killed her too then turned to the little bot. Fear reflected in his silver eyes. "Turn around." I ordered tearfully. I didn't want to kill any more. I hated myself. I raised the gun to his head and shot. I let out an anguished wail and ended my life with the same gun that had killed a helpless family. As I raised the gun to the child, I realized who I was too late. Instead, I who I'm not.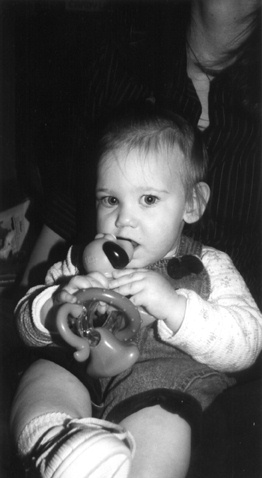 © Kat B., Hingham, MA