The Year 1949
November 9, 2010
1949.
That's the year my mama decided to leave me. I was left all alone, no papa (he left way back when I was only a baby) and no relatives to take me in.
I wandered the streets by myself for 12 years. I was 7 years old then, and I ain't never thought I would get tired of life on the edge.
But now, here I am, an ol', lonely granny living in a center for the elderly.
Psshh. I shouldn't be here.
I got more strength then any of 'em ol' paps.
They say, "Jennevive, you old coot, you've lost yur senses," but no, I ain't lost anything.
'Cept my mama. My papa, too.
It gets kinda lonely here...no freinds, being called an ol' coot by some geisers older than the hills, and being confined to this place.
Happy Springs. Hah, sure.
This place ain't any happier than my great Aunt Martha after her cat died.
Pheh.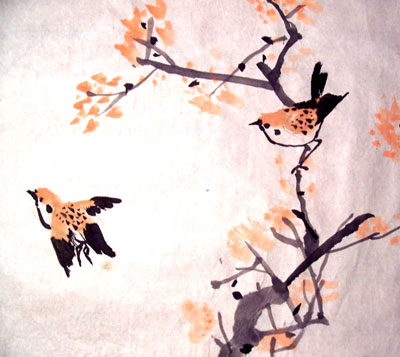 © Xiao H., Naperville, IL