Demon Girl
May 19, 2010
It was so hot.

But I tried not to think about it and I refused to complain. I was child then but even I knew that a flailing tongue was a death wish. I waited, huddled as far from the corner but close to the wall as I could. The building reeked of feces and vile waste. The metallic taste of blood clung in the air and the tears never ceased. There was always a mother weeping for her hungry babe or child begging for their parents to save them. The elders would sometimes take the orphans under their wing, gently coxing them through their suffering and loneliness.

The elders knew to stay away from me. I didn't want them to come and comfort me. I knew what was happening and I didn't want the illusions they painted in front of their dejected reality.

I wanted to face my reality.

I was lost in the ghettos. I had been separated from my home and family for too long. And I didn't what would become of us.

It seemed like years since I had seen my home in Berlin. They came as my family sat down for dinner, just as my great aunt was about to tell the story when she was almost thrown by a steed. They burst through the door, kicking over my father's favorite chair and pointing their rifles at Claude, our lazy shepherd. They grabbed the women, including me, and screamed at my father and uncle. They protested, tried to fight against them but it was to no avail. They dragged us away, my aunt, my mother, the children and me. They dragged us by our hair and separated us.

"A family of demons divided will never win," laughed one of the soldiers.

I begged for them to take me to my mother.

"Shut up, Demon Girl!"

Demon Girl.

You don't forget a reference like that, especially when you're no more than ten years old. When you're still used to be sheltered from the evils of the world, you don't expect to be called the Daughter of the Devil, the Poison of Germany.

I held my breath. It was so hard to breath. The air was so thick. I crouched up on my knees and decided to crawl through the mess of broken glass and vomit pools. I felt like an animal trying to escape my cage.

I wanted so much to go home.

I waded through the stench and pulled my way from the building to the outside. Unfortunately, the air seemed just as putrid. Bodies, skinny and barely alive, baked in the hot summer sun. They spoke to each other, skeletons sharing secrets one with another, making a family where they had none. The mothers gazed on the children with love, fear, and sadness. I knew those eyes. And the children recognized them, melting their keen senses of suspicion and mistrust. I knew those eyes too.

I had those eyes.

Demon eyes.

I watched the rats move in the streets in the open, the flies swarm around pools. I wanted to leave. I wanted to run as far as I could. I wanted to scream at the soldiers. I wanted to show them what a real demon was. I wanted to show them what a demon I could be.

I was no more than ten years old.

But I felt like a hundred.

I found a place to rest in the sun for a bit, and listen. I listened to the tearful cries. The women hushed the children. The men stood like statues, stone silence. The world of the ghettos was horrid place. But swore to myself, from that day on, that the next tears I would shed would not be for the monsters that brought me here. No matter what kind of torture I wouldn't show them. I wouldn't give them victory.

I wouldn't cry again till the darkness lifted and I saw my family again.

I would wait and survive.

A Demon Girl, until the war was over.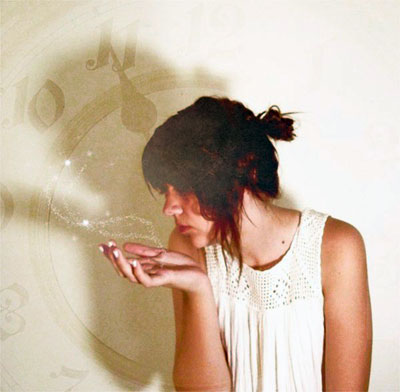 © Becca B., Groveport, OH