Zendagi Migzara - Rahim Khan's Last Journey
May 22, 2013
'Zendagi Migzara. Life goes on'. I heard myself mutter, carefully folding the thin sheet into half. I slipped it into a long brown envelope along with the keys. Like the wandering seeds of the spring's dandelion, the gusts of life had blown me far far away from my motherland, my watan.

I picked up the plastic suitcase with one hand. War, death and tyranny had washed over me like crashing tidal waves. Age and bereavement finally wore me down and made me victim to the wrath of my own body, deteriorating with every breath.

I closed the creaky wooden door. Turning around, I knocked on the door of the room across mine. A smiling old lady - toothless except for a handful of yellowing teeth - opened the door. 'Good morning', she greeted. I returned her greeting and handed over the envelope. 'Sister, Will you do me a favor by passing over this letter to a young man who comes to my place? His name is Amir Qadiri. I'm not sure when he will turn up, but this is very important. And... I'm leaving this place now.' She nodded and took the letter in her wrinkly hands. 'But, where are you going? You are very sick.'

'I feel Him call for me'. I said, pointing skyward. 'How can I deny?' I smiled and she returned my smile, as if she approved. 'Inshallah', she said. If Allah wills.

Sunlight tingled my body mercifully as the streets of Peshawar bustled with men and women going about their business. I smiled at a little boy chasing hens around the corner and felt the relief of guiltless joy as he smiled back at me. It felt as if the whole world was smiling back at me, embracing and approving my existence. I thought of Hassan, his shy wife, Farzana and his only son, Sohrab. The darkest truths had been unleashed and my soul felt so much lighter.

I walked toward the Peshawar University, radiating wisdom and poise. I turned a few more corners and found myself in the dust clad street of Afghan Town. This was the closest connection that I had to my homeland, apart from a life load of memories that will lay buried with me somewhere in this foreign land. The street was rife with struggles of livelihood. It was evident everywhere. In the lopsided boards of the lonely stalls, in the fly covered bunches of rotting bananas that hung from the hooks, in the festering wound on the leg of the rabid dog that limped away. Everywhere. The familiar scent of lamb kabob wafted to my nostrils. A bearded man, wearing a worn out white turban, smiled at me, hoping that I was a potential customer. 'One naan, kabob and some qurma', I ordered. The shopkeeper smiled and started tending to the rusty tandoor. 'Noorah jan, bring agha sahib some water.'

A fair skinned young woman came out with a tarnished copper jug. Sunshine bounced off her light brown hair and her hazel eyes caught a glint as she squinted, looking at the beaming sun. She wiped the makeshift table with a brown cloth and placed the jug in the center. 'Tashakor, dokhtar jan.' Thank you. She smiled at me.

I thought of the girl from the early days of my life. Homaira. The pari of my dreams. I could suddenly smell the scent of the sweet apples whose branches swayed rhythmically with the cool night breeze, as I waited beside the barrels filled with fresh red apples. Homaira walked in my direction. An ice blue shawl covered her light brown hair and her hazel eyes danced from side to side, fraught with caution. I heard the sweet reveille of her arrival. Olive colored glass bangles jingled around her fair wrists, shimmering in the moonlight like her beautiful eyes. A smile broke over her face as she caught me staring at her. 'I'm sorry that I made you wait. Father was up till late. So I couldn't leave my house.' 'It's okay, Homaira jan.'

We sat hand in hand, - Rahim Khan, the Pashtun and Homaira, the Hazara daughter of the household servant - daring the world and dreaming intoxicating dreams of eternal happiness and conjugal bliss.

In the end, the world always won.

I looked into those tear filled hazel eyes for the last time through the glass window. Her father pulled her head back into the cart. The bells jingled loudly as the bullocks pulled the cart, ferrying her away from me for good. That was the death knell of my first and last love. Homaira jan.

I smiled at her memory.

My little Afghan feast arrived on the table. I breathed in the familiar scent of my once-daily meal. I smiled. The food melted away on my tongue. I smiled again, my eyes closed in beatitude. The shopkeeper sat across me, smiling expectantly. 'Very good', I exclaimed. 'Very good'.

'Agha sahib, you look so tired and sick. Do you have a home?' He asked. 'Yes, I have a home. Inshallah, I'm going to a new home. My best friend and his son are waiting there for me', I answered. He smiled and walked away.

The plates were now empty. Emptying the copper jar in large swigs, I walked over to the counter and pressed a handful of money bills into the surprised shopkeeper's hand. 'Keep the change'.

I fixed the crooked map of Afghanistan that hung outside his stall. If only fixing my broken watan was that easy.

I smiled and walked away.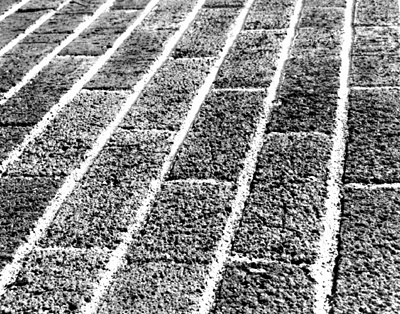 © Travis K., Phoenix, AZ