The Noise
March 9, 2012
"Hey, Drew..." I whispered, gently shaking my boyfriend. "Drew, I hear something..."
Drew groaned and woke up. "What's wrong, Felix?" He asked.
"I hear a noise..." I clung to him.
Drew and I sat in silence for a moment. "I don't hear-" I shushed him as I heard a heavy chopping noise.
"What do you think it is?" I asked him.
"I don't know." He frowned and got up then looked out my window. The heavy chopping noise happened again. "I'll be right back." He said.
I gasped and grabbed his hand. "D-don't leave me here alone!"
"I'll just be a second. I'll be back before you miss me." He kissed me then left the room.
I whimpered and sat on my bed. I heard a heavy chopping noise again after what felt like an eternity and couldn't take being alone anymore.
I ran down the stairs and looked around. I heard the chopping noise in the basement and the door was open. I whimpered and grabbed the flashlight then started down the stairs. The chopping noise stopped and I looked around. "Drew?" I whispered.
I looked up the stairs and screamed when I saw a headless body at the top of the stairs. It started falling down the stairs towards me and I could tell that it was Drew's body.
I was screaming and in tears as I started towards the stairs and I saw my flashlight shine on Drew's blue eyes. His decapitated head was by the door. I shrieked and ran up the stairs when his eyes blinked at me.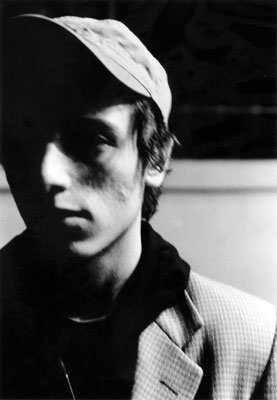 © Ariel L., New York, NY