It Rains in the Coffee Shop As Well...
June 26, 2011
I wish I could cruise through the yellowing pages of your life. I wish I could read your thoughts and exorcise the demons that scare you away from yourself everyday. I wish I could find a reason behind that solitary drop of tear that just materialized out of nowhere to bejewel your empty face.
My fingers drum a lonesome rhythm onto the table as I try to tune it with the harmonious trumpet bellowing from the unconcealed dark, and slightly revolting speakers set in the corner of the usually cheery café. I close my eyes and let the beat flow… music has always inspired me…
I slip into a trance. I can feel the hard plastic seat beneath me give way as the world around me swirls like the contents of a mixer grinder. The café slips out of view and I now find myself looking up at the dark, night sky dotted with tiny diamond like stars… my car keys jingling from my fingers… I'm falling…
I squeeze my eyes shut; I still don't want to believe that it's a dream. I can almost hear the whispers of the occupants of surrounding tables, nudging each other, pinpointing in my direction; laughing…exclaiming…gasping…
Here I am; a young girl sleeping in the middle of a crowded café, an open subject to pile full of ruthless blandishment.

I open my eyes, slowly and casually. I rub the sleep away, ready to set wings to my untamed thoughts; making them soar high into the vast blue sky on an almost manic flight; letting my kaleidoscope imagination run wild… anything to escape from the humiliation that generally follows my wake like a faithful dog.

I can see myself wafting like an almost invisible wisp of smoke through the blatant skies spotted by a fury of dark clouds, pouring water, thundering, laughing, sneering…

I can't concentrate. What is happening?
There you are, one of the pretty waitresses, with a pearly white drop of tear clinging on to your rosy cheeks, standing in the middle of the café, mortified.

I look around to see people staring at you; most of them perplexed and befuddled just like me. You glare at each of them in turn, brandishing your arms above your perfectly tied hair, and let out a menacing snarl. Your lips quiver and your hands start to shake. Your blood is bubbling inside your veins…
Down there, right by your feet is a muddled mess of spilled coffee and shattered cutlery. The black water spreads all over the spotlessly white floor, spreading like a venomous poison… every time it takes a swift turn and slips onto the marble, making a sharp swerve for the slightest hint of a bend, a faulty hole, a clumsy woman's carelessly tied shoe, your eyes open wider… your breath comes out sharper… more pronounced… more scared…
When you feel their burning gaze on your face, the ineffectiveness of your derisive growl and the expression of mockery playing on the mouths of most of the people around you, you're bound to get agitated.

You're losing yourself now. Disappearing into nothingness.
You slip away; making a dash for the metallic double doors leading to the kitchen, leaving the rest flabbergasted.
I can almost hear you sobbing now…crying your heart out onto the broad shoulder of the slightly stout chef…

I can see the crystalline drops of saline water pouring down your white cheeks, the mascara flowing in little, minuscule tributaries down your face.
I can feel your heart pulsating just above your throat, the rush of hot blood on your face, the untidy mop of sweat and hair clinging into your forehead…
A day ruined…. A chapter turned over and left unfinished…
I look away. The people have returned back to their usual bouts of cheeriness… the happiness restored… the music back to its usual full volume…
But I'm still left unsettled. Disconcerted. Something is incomplete.
A highly polished, yet firm voice getting carried from all the way across the room; a slight hint of a foreign accent mixed with a lot of love, dedication and carefulness; a promise of a wonderful evening out with friends; reassurance to a poor businessman; sisterly affection to a lonely teenager; a slight blush and a flick of hair for a handsome young man, in the form of words "Can I take your order, sir?"

This is what is missing.
That someone who makes the experience in a coffee shop worthwhile.
You.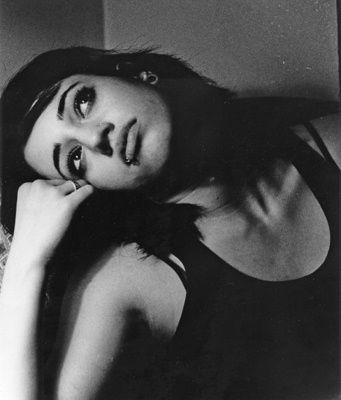 © Jessica B., Bethesda, MD