What Am I?
September 8, 2010
I steal.
Souls whisper to me as I walk down the street, eliciting chills of cold and fear, rolling painfully down passerby's spines. My cloak, a long black shadow, swirls around me, licking the walls and dripping into windows of sleeping children. Tainting their dreams with the delicious intoxicating scent of fear.
Hell is my home. A dark damp cave lined with halls of the dead. They moan softly, their voices slithering across the floor and combining to create a song of depression and fear. A haunting melody that steals after me even when I am among the living.
The Sun brings me no warmth, a smile, no joy. I am immune to feeling, yet I crave emotion. Nights. Dark with the soft whisper of a cool wind running through me. Slipping past my limbs and appendages.
Slip through a door, light peeking through the crack, sneaking in a scene few ever witness. A bed huddles against the far wall. A dull grey comforter twisted into the skimpy body of an elderly man, his breathing ragged and labored.
I bend over and run one long pale finger, twisted yet beautiful down his face. I call to the soul trapped inside this physical shell. It comes willingly. An almost imperceptible wisp of grey slips into the folds of my cloak.
Silence.
It wafts around the room. For I am long gone. But when the residents find the corpse in the bed, they will know I have been there.
Now- I have given you clues, I have told you my story now you have to answer just one question.


What Am I?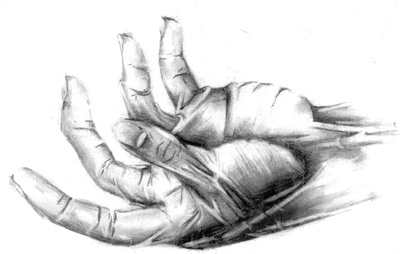 © Yisrawayl G., Philadelphia, PA