The Guard
June 15, 2016
The path was covered in mud from yesterday's rain, sticks and stones laid squished poking out from the ground. Three horses pushed through with their riders carefully navigating their mounts past the muck.
"Siderdale should only be a few hours ride away then a another day to the capital," said Mark the lead rider.
"Mark, with this horrible mud I doubt whether we'll ever get there at all," said the rider to this left. "Stop complaining Mary, I told you not to come but you insisted on seeing the capital," replied Mark. "The rest of our guards and wagon with all our food and luggage is at least a half a day behind, can't we rest until they catch up?" asked Mary.
"No the royal summit is in two days and we need to be there on time our stuff can wait. If we have we can just buy food at Siderdale we get ever get there that is," said Mark glaring at Mary. "Really what if we get attacked?"
"Who would attack a group of riders with the colors of the Lord of Asdwin? Not to mention we have Guff the most experienced soldier in our hold." said Mark nodding towards Guff who was riding in front of the two.
"I believe I could take care of any bandits that would be foolish enough to attack us," replied Guff. "He could take on small army," bragged Mark.
"You're just too obnoxious," said Mary. "I'm the Lord of Asdwin and I say we keep up the pace, no more whining," said Mark as he pulled his horse's reins pushing his horse faster. "See if you can keep up," he laughed as Mary hurried after him.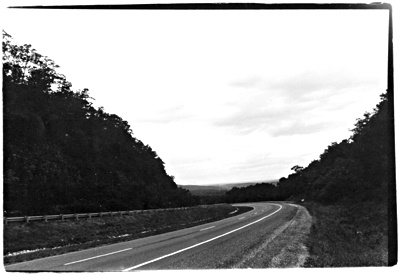 © Courtney R., Great Falls, VA