I Love You Grandma
May 26, 2012
I'm sorry that I'm your reason for everything not going you're way. You HAVE to have everything you're way. If it doesn't go YOUR way, you have, what I call, a "Fit". You scream, yell, and call everyone bad names.
I was 12 but one night your "fit" lasted till 3 in the morning. I couldn't stand it that you would make us fix the house to the way you wanted it. Just till you fell asleep near 4 am.
While you slept I grab a few of my favorite things, clothes, and my little sister who begged to go with me. I couldn't say 'No' to an infant looking weak child. We got dressed and head out the door.
It was 7 am by the time we got to the gas station miles from grandmas. Sis had to go to the bath room so we stopped to take a break. Apparently aunt Heather was working there at that time.
She asked us what we were doing. Sis just blurted everything out cheerfully. She called grandpa to come pick us up since we told her what mom did. Grandpa came by near 8 am.
Sis and I were so over joyed that grandpa came! Aunt Heather told him what we told her. He just shook his head back and forth but with no emotion. All he said was that he'd take us to grandmas till dad came to pick us up.
It was a 10 minute drive but it felt like hours. As soon as grandpa parked the van I jumped out and ran inside to grandma. I hugged her and gave her kisses on the cheek till she laugh and said "I love you too Bre," I was just happy that I was there instead of at home.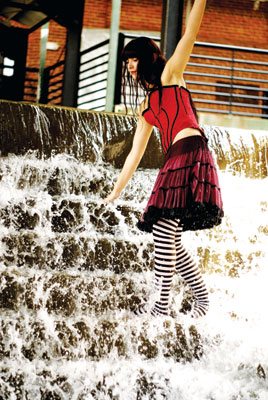 © Daniel H., Durham, NC