Entrepreneur
MAG
As the sun rose over Kaneohe Bay in front of my window on a mid-August day, I opened Success For Dummies and booted up my computer. My new company had opened the night before, with a New Yorker, an Australian, and me as owners and operators. While I read Zig Ziglar's inspirational work about living a better life and achieving success in business, Yahoo!'s home page loaded and a headline caught my eye. The gist was that 4,000 Enron employees would be losing their 401K retirement plans, and investors who did not sell in time now owned zero-valued stocks. All of these people had their futures either ruined or set back because the CEOs were greedy and stole millions of dollars. At that instant I had a realization about my career: I would run an ethical business that focuses on doing what it promises, never lying, and giving customers and employees more than they were promised.

Businesses are created with the purpose of making profit. Many of these profits, however, are made at the expense of customers and employees. Companies skimp on service or overcharge customers to make a larger profit. This might be okay if the employees were reaping rewards from the extra profit, but in most cases, the owners or executives are the ones who benefit.

The businesses I now run are based on the realization I had that day. My companies do what they promise. If my recycling company tells you it will pick up your recyclables by 5 p.m. on Thursday, one of our employees is there by 4:35 p.m. to bag and haul them away. My internet company promises customer support within 20 hours. Our average written response to customers comes within six hours. Not only do we keep our promises, we often surpass them.

Our employees earn the money we promise, plus bonuses for positive customer reviews, exemplary effort, and loyalty bonuses. My internet business gives bonuses to customers who take the time to tell us about problems with our service, ideas on new implementations, and are active in the internet community we are creating. Customers who give us recyclables, as of now, get their recyclables hauled away for free. We will be implementing a system where we will give repeat and loyal customers a portion of our earnings from their recyclables. We do not have to do this, but on that August day, I realized I wanted to give my customers more than they were promised.

By working hard at business and striving to provide the best quality to customers and employees, I can become the owner and executive officer of a profitable business. Like Zig Ziglar ends Success For Dummies, "Believe it to achieve it," and I believe in me.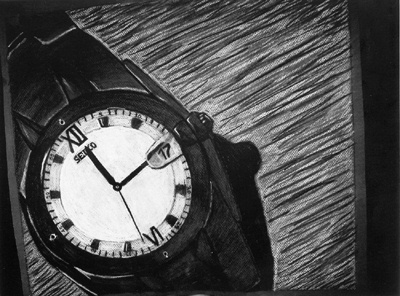 © Anonymous