Wii Ski
December 5, 2008
Do you like skiing? Then you should play Wii Ski, a skiing game for Wii that's almost as cool as skiing in real life. You can ride on chairlifts, ski on different difficulty levels of slopes, and much more. Even the weather conditions change from day to day!

If you had all the time you wanted to ski, what would you do? Would you explore the mountain, talk to other skiers, go orienteering, take ski school classes, look for wild animals, get your picture taken with your friends, or just plain go hit the slopes?

You begin the game by making your skier's avatar, and you have many options for age, head, build, clothing, and ski accessories galore. After you name and finish you skiier, you can go to ski school, the best place to learn how to ski, or skip it and immediately hit the slopes. (When you decide you want to ski, you can choose day or night on the mountain--but be warned, though the slopes are lighted, and you do get to watch a cool fireworks display, it's still harder to see in the dark. Therefore, you should start off in the daylight.)

As you talk to more people and complete more challenges, you become a better skier and get closer to finishing the game. You can play with up to four people, but they must all use Wii nunchuks to control their skiers.

I think Wii Ski is one of the best games for Wii. Check it out soon, and hit the slopes!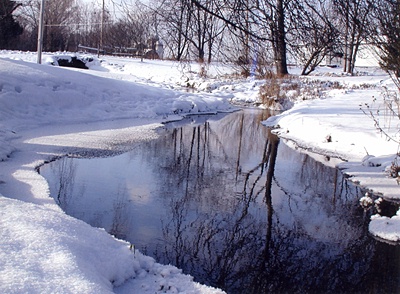 © Alex B., Rome, NY