Covers by Karmin
May 13, 2012
I'm an avid music researcher. If I'm not listening to one of the three thousand songs from my Ipod, odds are I'm studying ITunes or YouTube trying to catch the most promising up-and-coming artists before they hit trend. Let's just say I've seen a lot of hopeful artists—but none struck me the way Karmin did.

You may have heard one of their song covers on YouTube. They're becoming immensely popular, both on the video sharing website as well as the real music world.


Amy Heidemann and Nick Noonan, the creators and only members of Karmin, started out as a small group, best known for their startlingly impactful covers of songs such as Whip My Hair and Your Love. Collectively, their YouTube videos have gathered over 150 million views. Karmin seems to have no limit when it comes to the type of song they want to tackle; their biggest hits have been songs such as 6 Foot 7 Foot, and even the ever-so-swift Look at Me Now. Surprisingly, of the two members, Amy does the rapping bits while Nick takes on the female verses. They give already popular songs a mellower, acoustic edge.

I became a big fan of these two instantly, and am constantly impressed with what they manage to pull of. I won't be surprised if within a few years Karmin becomes a household name. I'm so glad I found this band, and am excited to see what they carry out next.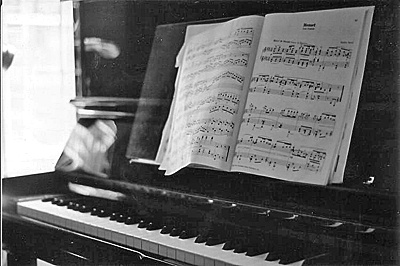 © Amy C., Portland , ME