Brick By Boring Brick by Paramore
October 19, 2011
I used to like Justin Bieber. Used to love him, actually. Now, I'm not saying you can't love him, everybody is entitled to their own opinions and as long as we agree to disagree, it's all good.

Anyway, I hung posters of my favorite singer prominently on the walls of my room. I was quite swept away by his swoop-ty-doop hair and his chocolate-y soulful eyes. I sang his songs, all of them, both popular and obscure (I don't do things like fandom halfway), until my family was sick of my off-key interpretations. What does this have to do with Paramore? Maybe if you don't interrupt with prying questions you'll be able to find out before nightfall.

So one day, whilst I was avidly scouring YouTube for an excuse not to focus on math, I came across a song and music video. The exact words and phrases and songs typed in the search box are beyond my memory, but somehow or other I ended up with this song at the top of the suggestions page. I had not heard of the band before, but for some reason I was drawn to the bright colors and beckoning images caught in the video still.

This song I was so sporadically drawn into was none other than "Brick By Boring Brick", by Paramore. The music video is amazing, all interesting twists and fairy-tale references. But the song--the song pretty much changed my definition of music, with its lyrics that seemed to burst forth directly to me. And Paramore quickly rose to the top of my "All Time Favorite-Changing Songs Is Not Allowed" list and remains so to this day. And Brick By Boring Brick? Let's just say that all my friends know it forwards and backwards.

What is it—exactly—that made this song so important to me? I would say the lyrics, and the deeper meanings that lay behind them (no, YouTube commenters, I highly doubt this song is about the illuminati. Because wherever I go I find comments about this "secret" group, and I am starting to worry about your sanity). The song describes what I would call growing up—realizing that the worlds and fantasies believed in as children are not true, and the way we try to hold onto them only to find ourselves way in over our heads with new responsibilities and slowly, we have to let go. The way we all act when we're "going through that phase," where we pretend to run away to distant places and dream up imaginary friends to help make all the bad stuff running through our lives go away is described in the song, and the eventual epiphany we have that causes us to come out and face the real world. The few months or years or maybe just moments where we have to decide whether to stay in fairy-land or stand up to our fears; that's "Brick By Boring Brick," to me.

As for dear young Justin Bieber? About ten minutes after "discovering" Paramore, the posters I had hung with such delicacy and care were crumpled up in the wastebasket, their new neighbors moldy chewed gum and sharp-smelling pencil shavings.

The moral of my story (review?)? Go check "Brick By Boring Brick" out. It may convert you in ways you didn't know you could be converted.

Notable quotations from the song:

"If it's not real, you can't hold it in your hands, you can't feel it with your heart/ and I won't believe it/ but if it's true you can see it with your eyes/ oh even in the dark."

"Well you built up a world of magic/ because your real life is tragic"

"It's all about the exposure/ the lens, I told her/ the angles are all wrong now she's ripping wings off of butterflies"

"Go get your shovel, and we'll dig a deep hole/ and bury the castle/ bury the castle"

"But it was a trick and the clock struck twelve/ make sure to build your heart brick by boring brick or the wolf's gonna blow it down"

"Keep you're feet on the ground/ when you're head's in the clouds"

And, my personal favorite:

"ba da ba ba da ba da da/ ba da ba ba ba ba da ba ba..."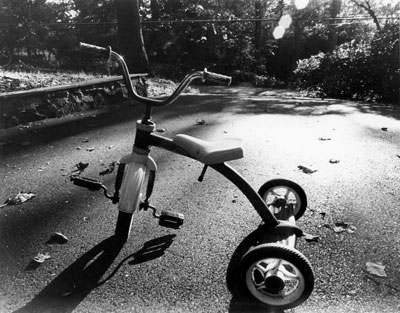 © Emma C., McLean, VA