"Pray" by Justin Bieber
December 27, 2010
I'll be the first to admit, I am not a fan of Justin Bieber. I refuse to be associated with his teeny-bopper music. I do not understand why, at the mention of his name, millions of tween and teen girls scream and cry. When my friend made me listen to his song "Pray", I did not have an open mind.

My opinion of him changed in an instant. This song's message is fantastic. I was throughly impressed that this song was not ab out the typical pop-star stuff; instead, it tells a tale of helping others. "I can't sleep through the night, knowing things ain't right." The first line of the song sets the mood and tone for the entire piece.

While the song itself is quite moving, the music video is at least two times as inspiring. There is a reason it was voted one of YoutTube's "Best Videos of 2010". Images and short clips of pain and suffering flood the screen, one after another. But, as the song turns more optimistic, images of hope begin to sprinkle in. Sick patients in a make-shift, Red Cross hospital in Africa dancing and cancer-stricken kids smiling and giggling are just a few of many inspiring images.

I have to hand it to Justin. While making a hit song, he also managed to spread a decent message. "I close my eyes, and see a better day."

While I won't be screaming, crying, or fainting over him anytime soon, my opinion has definitely been altered. If this song changes people like me, I can't imagine the impact it's making on people that actually like him.

So, for any of you Bieber-haters out there, don't write him off just yet. "Pray" might just change your mind.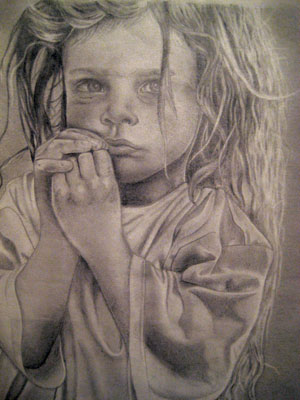 © Katie S., Pearland, TX