Valentine's Day: A Movie Review
February 18, 2010
"...Valentine's Day, it's about love, it's about romance..." The movie, Valentine's Day, recently came out Valentine's weekend this past February. Directed by Gary Marshall, who also directed the movies Pretty Woman, and The Runaway Bride, Valentine's Day tells the overlapping stories of twenty-one people and their eventful Valentine's Day experiences with those they love.

The film ultimately included the most featured, Ashton Kutcher, and also four Oscar winners (Jamie Fox, Julia Roberts, Kathy Bates, and Shirley MacLaine), two Oscar nominees (Queen Latifah and Anne Hathaway), an Emmy winner (Hector Elizondo), two Emmy nominees (Jennifer Garner and Patrick Dempsey), Grammy-winning pop star (Taylor Swift), and Twilight actor (Taylor Laughtner).

Valentine's Day raked in about 6.3 million dollars opening weekend grabbing the number one spot in the box office. The film also passed two other anticipated and high-profile openings. These openings included: 20th Century Fox's action fantasy Percy Jackson & the Olympians: The Lightning Thief, which debuted at number two with 31.1 million dollars over three days, and Universal's werewolf tale, The Wolfman, with 30.6 million dollars.

All in all, I felt the movie had some comical moments, but they were not good enough to out last the completely predictable star packed scenes. The fact the movie was filled to the brim with well known faces, seemed to me that director, Gary Marshall, had nothing better to attract viewers with.

In the movie, Ashton Kutcher plays a florist named Reed who owns a flower shop. Because it's Valentine's Day, Reed gets to serve almost all the people in a tightly packed Los Angeles neighborhood. Ironically, the movie made it seem as if all the citizens of L.A. go to the same floral shop. Before Reed begins his long day at work delivering flowers and taking orders, he decides to propose to his girlfriend, Morely (Jessica Alba). Mean while, Reed's best friend, Julia (Jennifer Garner), is trying to spend the day with her boyfriend, Harrison (Patrick Dempsey), who isn't as perfect as he seems to be. On the other hand, Alphonso (George Lopez), Reed's coworker, hands out advice to Reed about his relationships, while he himself seems to be the only character in the movie participating in a non-superficial relationship.

In addition, Julia Roberts and Bradely Cooper play two mysterious characters who sit next to each other on a flight home to Los Angeles. Julia Roberts, who's character is an Army officer on leave, seems to be coming home for just one day to see her special someone, while Bradely Cooper, playing a friendly flight passenger, appears to be overly flirtatious with Roberts. At the end of the movie the truth about Roberts's and Cooper's identities are revealed. In my opinion, I felt the stories of these two characters were about the most unpredictable, yet expected, aspects of the entire movie.

On the other hand, high school sweet hearts played by Taylor Lautner and Taylor Swift seem to fill in the spots of the movie where Marshall apparently thought there were not enough celebrities already.

Overall, this movie was okay, but not for me. If you're looking for a film just to view stars and not the actual roles they play, this is the movie for you. In the mood for a sugary and sappy chick-flick without very much relevant substance? No worries, this movie will also suit your needs. All in all, it ultimately depends what you're up for tolerating. I recommend for movie fanatics to see this movie for themselves, and if they find they enjoy the unrealistic yet slightly holding plot, they might want to keep in mind that Gary Marshall is possibly planning on creating a sequel to Valentine's Day called, New Year's Eve.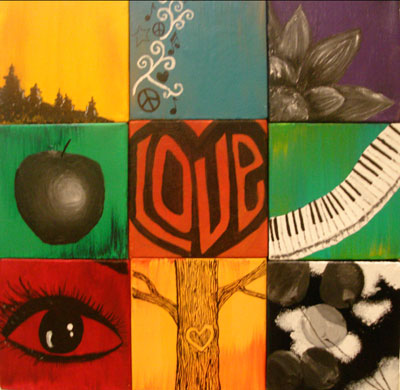 © Christina E., Henderson, NV