Successful Students Remember Terrific Teachers
April 14, 2010
There is a fine, fine line between an absolutely horrendous teacher and a spectacular one. Both will be remembered for a lifetime, though one will be recalled with hatred and the other with awe. The "bad" teachers are usually intimidating and mean, but the "good" teachers educate their students appropriately, talk with their students instead of at them, and give students equal freedom and responsibility in class.

The best teachers do exactly that – teach! There are so many educators who hand out notes or give a basic outline without providing explanation and assume that everyone will understand. Very few people can learn that way. If a teacher hands out notes once or twice, fine, but if it becomes habitual and students have to teach themselves every lesson without help, test scores will fall and students will become confused. Basic clarification will suffice in most cases, especially if the students are given the opportunity to ask questions. The best teachers provide examples for their class and thoroughly explain concepts. They expect students to take notes themselves because the student should pay attention and write down what she finds important. The idea of actually teaching the class may seem elementary, but the difference between an okay teacher and a phenomenal one is how much education each provides.

In addition to teaching in an acceptable manner, teachers should talk to their students and be amicable. When a student approaches with a question, teachers should find a way to re-explain misunderstandings in a kind way without belittling the student. Educators should refrain from acting as if they are experts on a subject, because they come across as smug, and students can be too intimidated to approach when they need help. Teachers who openly invite discussion during class are more likely to be a student favorite, and they will find that class participation skyrockets once students realize that they can speak openly and voice their opinions. By simply talking to students as if they are equals instead of inferiors, educators can improve their teaching skills and create a more student-friendly environment.

The most important concept for a teacher to remember is a simple, yet often neglected one: talk to students as if they are adults, but do not forget that they are still kids. The combination is delicate; too much adult-talk, and the students are overworked, miserable, and begin to hate the teacher; too much leniency and they walk all over the teacher, "forgetting" homework and talking back. While still imposing basic class guidelines and rules, a "perfect" teacher allows students to have freedom – freedom to speak, freedom to make decisions themselves. Few teachers are able to correctly balance the two extremes, however, and students are often spoken to as if they are kindergarteners even though they are expected to act like adults. Students have little independence in this kind of environment and will rebel if their responsibilities – homework, projects and class participation – outweigh their class freedom. A teacher who gives her students equal freedom and accountability is the best kind of teacher, and her fantastic teaching technique will be reflected in students' reactions.

Teachers are just as unique as the students who walk through their doors. No teacher will get along with every student, just as no student will get along with every teacher. However, the teachers that educate their students in the best possible way, talk to their students in a comfortable manner, and provide equal opportunity and responsibility for students are generally more well-liked and usually stick with students for the rest of their lives. Each individual teacher must decide whether she will be remembered in a good light or a bad light, and by incorporating at least one of these techniques, she will always be recalled in a positive way.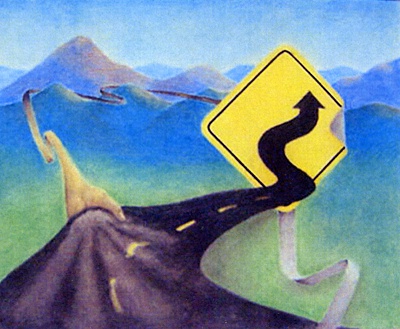 © Tyler W., Muleshoe, TX