Alex.
January 26, 2014
How is it so easy for you to walk away,
When you constantly promised me you'd always stay.
Empty words spoken without any true meanings,
Ended up making me regret I was ever breathing.

How many rhymes do I have to spit,
Before I get tired of the same old s***.
This heartache returns over and over again,
When I try to have someone as more than a friend.

Emptiness seems to fill me to the brim,
I feel so small when I know I can't win.
I collapse and weep alone in the dark,
Haunted by your constant, heartless remarks.

It must be fun to kill me inside,
My heart is torn and my soul has died.
I hope everyone's satisfied with my demise,
And my sudden loss will be a sweet surprise.

I've given up all hope, stopped trying to care.
Why waste my time on someone who isn't fully there?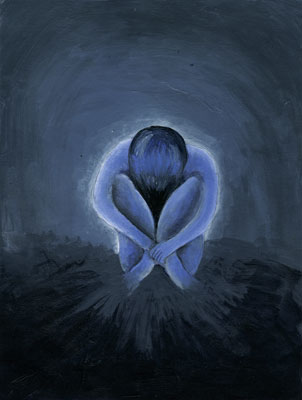 © Becky F., Sacramento, CA