A Dream-Like Wish (Sonnet 1)
January 18, 2012
Tonight I wish upon a sparkling sight
A glittering jewel shining in the sky
A single little solitary light
Oh, so amazing that it makes me sigh
I wish for things of magical decent
Things I know are forever just my dreams.
I wonder where these dreams I dream are sent.
They stay floating in the night sky it seems.
For it seems that my best dream won't come true.
I wish to see him standing here with me
His hair dark as night; eyes deep brown, not blue
His honey-like speech from across the sea
He's my world, the best book I've ever read.
I wish he existed out of my head.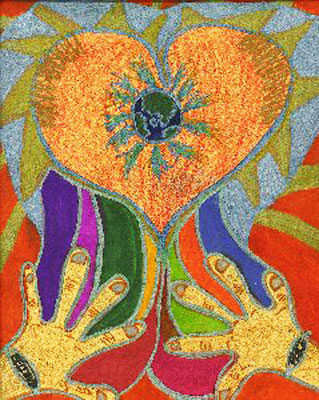 © Amanda P., Clermont, FL