Here Without You
September 14, 2011
One day we were laughing,
With such joy in our heart,
Riding in the car babbling,
About the time we will spend apart.

As a mother would,
You tell me to be careful,
To behave like I should,
And to never be fearful.

While saying our goodbyes,
We hug each other tight,
Letting tears fall from our eyes,
Not wanting to say goodnight.

This trip will be long,
But I'll be home soon,
Now its come to what we prolong,
Our farewells are through.

Only a few days have passed,
I'm having a good time,
But it all changed so fast,
Now I'm not doing so fine.

It took only a phone call,
To rip me into pieces,
I hit my knees and begin to bawl,
I am completely speechless.

Just moments before,
You were alive and breathing,
Now your life was tore,
From my heart that stopped beating.

This is all a lie,
It cant be true,
I wasn't ready to say goodbye,
If only I knew.

I should have stayed,
And you might still be here,
In my arms unafraid,
Telling me "don't cry dear."

You are gone now,
And there's nothing I can do,
Except sit her with my head bowed,
Crying, with such pain, missing you.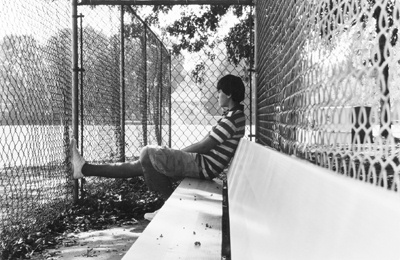 © Kyle W., Pompton Plains, NJ