a nightmare, a horror, a terror.
June 7, 2011
With one thousand words behind her eyes,
Daggers entombed in a petrified stare.
The child flees and attempts to hide,
Only to be strangled and beat as he gasps for air.

He lies still while drowning in tears,
Blood rains down like an October storm.
A second attack will come, he fears,
Left upon the ground in a mangled form.

Once again the demon returns,
A vengeance burns without a taste of pity.
Cold to the touch and his stomach churns,
All buried beneath a small time city.

A nightmare, a horror, a terror he lived through.
The taste of death, all he knew.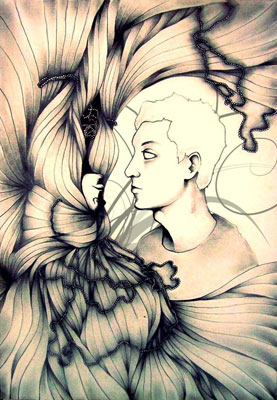 © Victor K., Las Vegas, NV