The Day We Lost Our Mind
May 8, 2010
The stares that sent cold waves down the girl's spine
Reached, and they pulled, and tore, and stole, and took.
'You are one of us, you have crossed the line,'
They said, each throwing her a frigid look.

Even with each day she could not accept
What she had done to her once sane self, and
Could not stand to feel that she was inept,
But was too afraid to move or to stand.

She watched as time just ticked by steadily,
As they clutched tighter to the girl, so numb,
And each day she sat still there, readily
Waiting for the death that would never come.

She finally became one of their kind.
She's me, and this is when we lost our mind.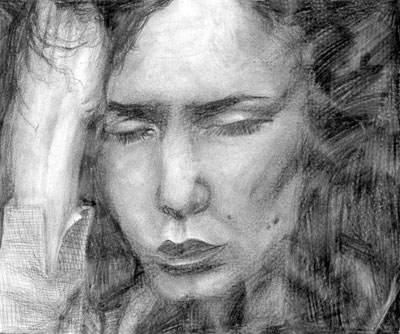 © Fallon K., Baldwin, NY