Little Red Broken Heart
March 10, 2010
Little Girl All Dressed In Red
Creeps Along An Unfamiliar Road
But The Well-Worn Path She Travels
She Will Soon Enough Come To Know

Soft Eyes, Even Softer Skin;
He Holds Out His Hand, Offering Treats
With A Smile Dripping With Honeycomb
And A Kiss That Tastes Just As Sweet

Day By Day, Week By Week
Over The River & Through The Woods
Every Night, She's Growing Up
Changing As She Thinks She Should


But Soon The Man Is Changing, Too
And As They Lie There In Bed
The Honey Turns To Poison, But
He Tells Her It's All In Her Head

My Darling, How Angry Your Eyes Look!
The Better To Hate Her With
My Dear, How Rough You Touch Me!
The Better To Make Her Bend To Him

My Love, How Cruelly You Smile Now!
The Better To Make Her Cry
My Only, How Your Words Hurt My Heart!
The Better To Make Her Spirit Die

And Then She's Disappeared
All Eaten Up And Shriviled Away
Silenced Inside The Belly Of A Wolf
While She Gets Lonelier Every Day

But Why, She Asks Late One Night,
When I Thought You Loved Me So!
The Better For Him To Take What Was Offered
You Should Have Never Let Yourself Go.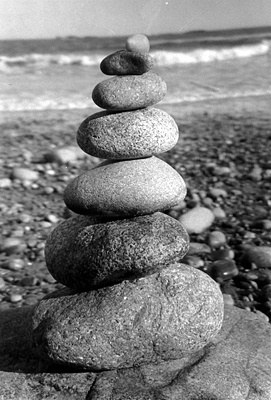 © Vanessa R., Marblehead, MA