Senses of Winter
October 8, 2009
I stare out the window,
On a cold winter day.
Watching little specks of snow,
Float on the ground to stay.

The smell of crisp winter air,
Fills the sky around.
The snow's layer doesn't share.
A blade of grass can't be found.

Calming silence fills my ears,
Peace is all around.
The only thing I can hear,
Is snow falling to the ground.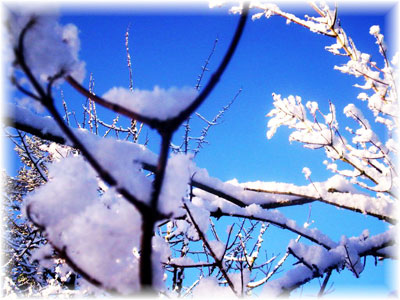 © Anna K., Portland, OR