The Coffee's Spilt
May 28, 2014
The Coffee's spilt.
It dripped, it, it splatted.
So deep into the paper,
it seeped,
the droplets burnt my feet.
The steam puffed into a
gaseous cloud,
a sizzle so crisp.
With it, the browed-bitter
smell arose.
Stained were the papers.
Stained were my sleeves.
Stained were the table's legs
and center.
Though the droplets burned
my feet, I only fell back,
against my chair.
My pen dropped to the floor.
All the paper, the eloquent words
upon their surfaces,
tarnished and spread.
The ink drooled and pooled,
falling off the papers tanned
surface.
My fingertips gripped my palms.
My toes cringed, reacting
to the droplets' burn.
The coffee spilt.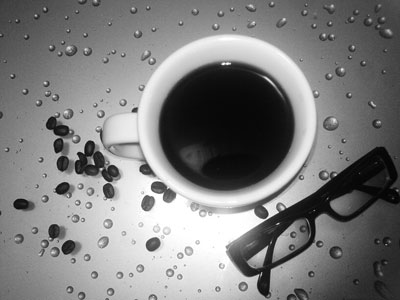 © Hannah U., Staten Island, NY