Letters from heaven
May 4, 2014
I am standing about three stories up.
I am placing my hand on the window pane
watching smoking skies.
They are such pretty skies.
You're behind me, a knife digging through your skin
digging scars, digging scars into your skin.
"This is all your fault!"
You say, "this is all your fault."

If you'd just throw me out,
push me through the glass into the night
then at least I'd know it's not my fault
at least you couldn't blame me this time.
And if I could fall
through the glass and through the autumn air
at least I'd breath my favorite air
before I kiss the ground.

A hand slaps, a hand slaps the window pane
and I'm feeling, I'm feeling the autumn air,
my life crashing down.
My life is crashing down.
And the ground reaches out to me oh so sweet
with damp arms, damper limbs in the green and brown.
Such a soft embrace
takes me six feet down.

Down, down, down.
Where your life has come crashing around you
and I know it's not your fault.
The hand was mine, my foot on the sill,
my legs pushing off.
But I will send you
letters from heaven
they say that I forgive you
if you will do the same.

There's a new coffin burried in the ground
and a corpse. I don't think it was ever mine
but I'm happy here.
Finally happy here.
You are digging and digging into your skin
while I fly somewhere very far away
and at least you can't
say I told you to.
Not this time.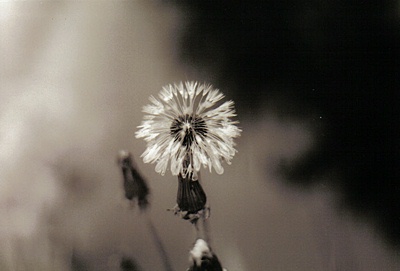 © Sarah S., Poland Spring, ME