This World
February 16, 2013
This world was once an amazing place,
filled with generosity, kindness, and joy,
all of which is based on love,
in our world it no longer exists.
Sure, you see the occasional good deed,
a couple people here and there,
but for the most part, the love is destroyed.
We have to preserve the precious ounce that's left.
The love is replaced by evil things like selfishness and greed.
We've got to stop being so self-centered.
Don't take advantage of the world, take it in.

Verse 1
Come on b******, give a s***.
Take care of this planet,
this world is our home,
care for all creatures,
we have feelings, you don't,
animals and plants are people too,
cut it out b!tches or we'll come after you,
there's only one Earth,
there's only one you,
you only got one life,
so why you wastin' it,
Stop obsessing about f***ing stupid things,
cause in the end they won't matter at all,
I don't care about how you're gonna do your hair,
I care about others and love, be kind to all,
don't discriminate, don't exclude,
you wouldn't want them to do that to you

Verse 2
Just give it a thought,
any little thing could help this world,
cause it's so f***ed up,
Like I said before, all the love is gone,
There once was a time when family meant more than friends,
when peace meant more than violence,
when love meant more than war,
isn't that what we're in, a war,
our country is divided
hell, it's our whole world,
we're all turned against each other,
"give me drugs or I'll kill your mother,"
It's pretty pathetic
if you just think about it.

Verse 3
Our world is corrupt,
there's something evil goin' on,
while this is happenin',
where has all the love gone,
did it take a vacation,
on a cruise to cancoon,
or did we kill it too,
did we bully it,
punch it's teeth out in the street,
I think it went into hiding,
to escape the constant fighting,
we killed all the love, all the care, all the peace,
so let's try to bring it back,
get the world back in one piece.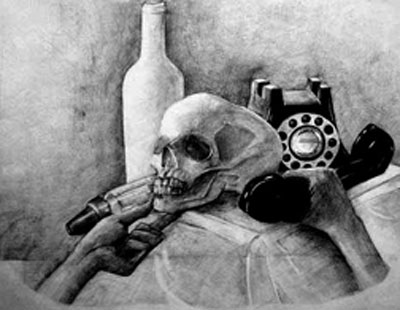 © Xiao H., Naperville, IL