PANIC attack
May 3, 2012
I lost a poet to his ego, but I'm not one to judge.
They used to push me towards the ward and now I wish that I had gone.
There's something calling me out!

She grabbed the bars on the windows; they were as cold as his hands.
AH! this metaphysical nonsense jetting out her neck,
Banged once, twice, three times where the staples had been.
She forced her eyes OUT into the grooves of the night
White as the moon ruminating the sky
A tree a black reindeer had eclipsed behind
A PEIRCING SHRIEK! The twitching! The girl sound asleep in the next bed
THIS IS OUT OF CONTROL! Said the man with the ink and the pads
There's something calling me out and I must get to it
Get my teeth onto these things, they must give way
Elbow it! Elbow it! Shoulder, other one, use my HEAD
Blow ONE, TWO, THREE, the staples dripping

Fibonacci, wind tunnels, 50 million Elvis fans can't be wrong
Sequence strip my identity, a majority said that I wouldn't belong
And there's something calling me out.


Calling me, calling me out.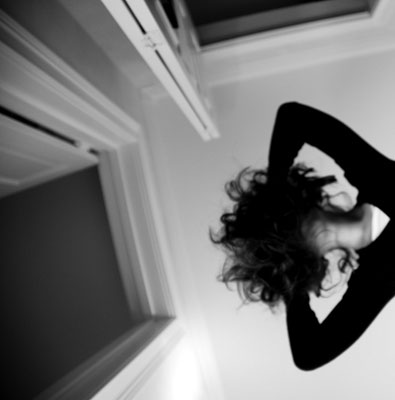 © Sarah M., Blairsville, PA