Magnetic Heart
April 28, 2012
I'll be,

The first to say

I like to test out the waters before I play,

Any games

And you'll be, the first to start telling me everything

So I wanna learn more,

I'll keep knocking at your door.

I'll say,

You scared me off and I threw up my hands,

And now I'm pacing back and forth

Wringing my hands

you know, I always know what I like,

And this is the first f***ing time...

CHORUS:

D*** you,

For saying all the things you said.

Cuz they've somersaulted and burned holes straight through my head

And I can't make up my mind

Were you playing me or were you worth the fight?

Against my heart,

Against my d*** elastic,

Super majestic

Terrified magnetic heart.

How've I only known you for a week?

You got these spondgebob eyes that sure do make me weak

'Member I said I like inside jokes,

I'll remember all the jokes you made...

CHORUS

But there you are,

Right next ot me,

Being just,

A friend to me,

Just like you said you would....

CHORUS

Yes, d*** you, because I'm not gunna forget,

I wish you,

Were standing here,

Not just in my head,

And thank you

For taking my d*** elastic,

Super majestic,

Magnetic heart into your hands.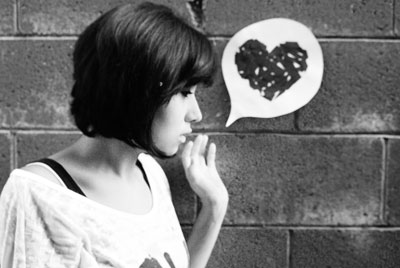 © Michelle B., West Covina, CA