Goodbye Two-Faced Liar
September 11, 2011
Why did ya leave me her and on my own
hand on the telephone
waiting for a call
to say you're still here.
You led me away,
my only distraction.
I'm not the same
now that you've gone.

CHORUS: It was to perfect,
a true love for me.
They say I'm different
I say I'm free
there's nobody who understands
my life's a living hell
just getting through today
so I can get to tomorrow.
And then you came
the answer to my sorrow.
*
You didn't say goodbye
didn't leave a not for me to find
you stole my heart
and then you tore it apart.
Now I'm letting you go
To die in the winter snow
And I'm taking back my soul
oh why were you so cold?
CHORUS
Each day's a living hell
you came and made me well
But now you're gone again
left on the midnight train
I'm not still waiting for you
now I'm on my own
tearing up your love notes
takin' my hand off the phone
CHORUS
Goodbye two faced liar.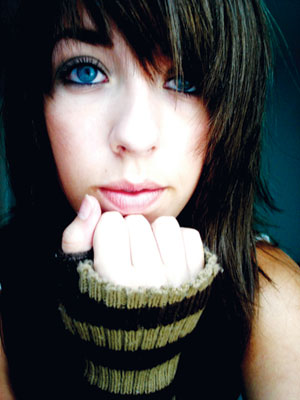 © Brit H., Peabody, MA