"The Door"
May 17, 2010
And I know that all the exit signs are pointing toward the door
But I close my eyes 'cuz I just don't want to see.
The clock is ticking, I'm on borrowed time
I should leave before it rings
But even so I love this borrowed time
And all the pleasure that it brings.
They say he'll tear apart my heart
And leave me there to bleed
But this shuddering heart's addicted
And it's only him I need.
Him to hold me in his arms
Is all this weak soul's living for
And the fake promises I love to hear him say.
Surely this love can't do me much more harm
I'll pay whatever price I have to pay
For one more kiss, one more touch
For you to stay with me one more day.
I guess eventually he'll use me and abuse me
Leave me bruised and broken on the floor
But as long as he says he loves me
I'll keep coming back for more.
As for now, my heart's content
These "maybes" don't matter anymore
'Cuz as long as he's holding me in his arms
I'm not moving toward that door.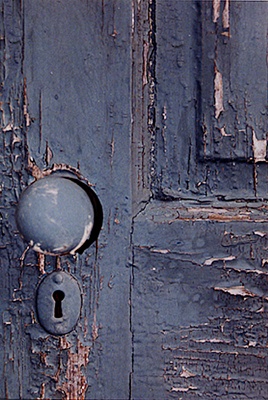 © Samantha H., Savannah, GA