Dear God
January 27, 2010
Dear God
Allah
Jehovah
Insubstantial being
Why can't you magically fix all this pain that I'm feeling?
Your omnipotence
It teases me
Taunts me to pray
But I'm not going to spend my life,
Kneeling down every day.
I send you
Prayers and wishes from my heart
Hugs and kisses
From your followers around the world
Numerous as fishes
But still you don't reply
Deign to give me an answer
Nimbly evading all my yearnings like an acrobatic dancer
I stop breathing
Cross my heart
Close my eyes
As I mouth all of the things that have been making me cry
And yet, your silence is like 24 carat gold
I've got to admit, this 'hard to get' thing is getting really old
Scientists around the world trying to deny your existence
Least you could do is send a sign down that would make them listen
That would tell them, "Here I am, an omnipresent being
Eternal, unempirical, my eye is all seeing
And though I'm here
I don't mean to give your life any meaning
You see, I'm not the source from which you should be gleaning
Your answers, to the questions of time
Like a baby suckling his mother's milk
So pure and sublime
No,
Truth is
Life is completely arbitrary
And though here I am, a deity
I'm unnecessary."
So this is how it ends
A one-sided relation
If you had been a bit more responsive
There wouldn't be de-escalation
Of your believers
Disciples who called you the Lord
Lay in their beds every evening and sent you their words
But, they might as well have been talking to the wall
Because
Though you call yourself God, you have the gall
To ignore all of the messages sent from the people
Tune out bells calling for attention from the church and the steeple
So all I'm really asking is, are you for real?
Because although you told us not to kill, lie, or steal
There's a whole lot of that going around
Isn't it your job to make sure people are more morally sound?
I just hope, that in the coming years we get some assistance
Or at least somebody to come and tell us that nobody's listening
Because I don't want to talk to an imaginary friend
My deepest wish
I just want all this madness to end.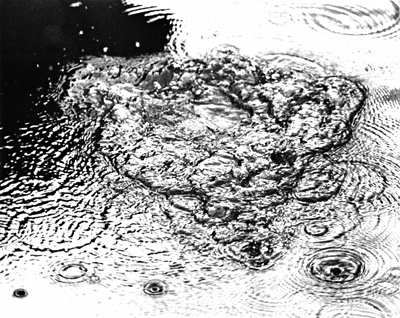 © Christina L., Great Falls, VA