Carrying Hope
July 15, 2010
The sun vigorously
Labors to peek through
The cloud painted sky, clearly,
Coloring it blue.

A man steps in the street,
He hadn't enough cash,
To buy a couch, so he made his own seat,
From gaudy curtains and a Miss New York sash.

He used to carry shame,
Like the pleather backpack,
He would blame,

For these horrid times,
When he had no better clue,
Than to make up rhymes,
About a notorious zoo.

His smile fades,
When people think they're an authority,
On whatever awaits,
Beyond the key.
Today he sees,
The sun is shimmering,
And the first bees,
Of spring zipping 'round the pale white simmering,
From the sun, on the bare trees.

Hope is like a song,
Whatever happens,
You take it along,
Like on a plane, in your carry-on.

It's larger than shame,
Because despite how severe,
The pouring rain,
You'll take one step that's warily and mere.

The man discontinues to mope,
Now in his pack,
His share of hope,
Piled in a surplus stack.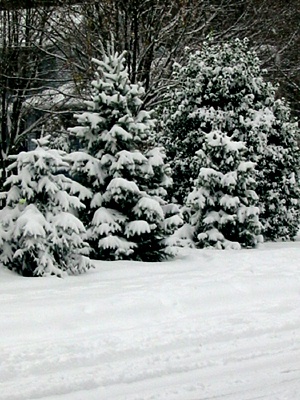 © Kristen S., Sewell, NJ