1/2 of a Goodbye Hug
March 10, 2010
There was a warm embrace,
One burning heart throbbing,
A quickening of breath's pace,
Accompanied by sobbing.

Her head was lain
Between his shoulder and neck.
His limp arms made it plain
That hope left not one speck.

A one-sided warm hug
Up to a wall of ice,
Causes him to shrug
Not once, but twice.

No return of affection
Makes her cling longer,
To make a connection
And force her heart stronger.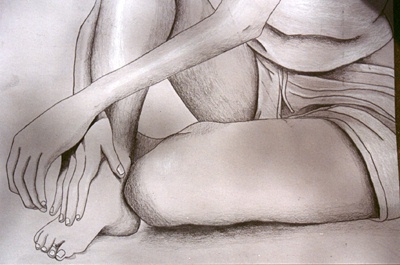 © Omar M., Phildelphia, PA