When Love Won't Love
January 27, 2010
Instead of smiling, I weep.
There's a certain sanity I can't seem to keep.
Empty, vacant, distant.
I'm cold, alone, resistant.
Your hand drifts from its comfort in mine;
maybe this is a sign
that we aren't meant to be.
Despite my constant troubled plea,
you won't dare come back to me.
My trembling fingertips;
a disquietude when yours start to slip.
I expected more out of this,
more than what I got.
I'm sure the ending won't be full of bliss,
but what about the plot?
We're both looking up at the same stars—
so then why does the reachable seem so far?
You're invincible to my touch,
falling right out of my clutch.
I didn't realize that this was a one-way thing,
I didn't realize that I couldn't ever win.
So as I tried and I tried to keep this alive,
I died and I died a little each time.
My heart was tied and tied all up on the inside.
I should have known from the start,
but you seemed to turn me blind.
Into pieces, scattered on the floor is my heart.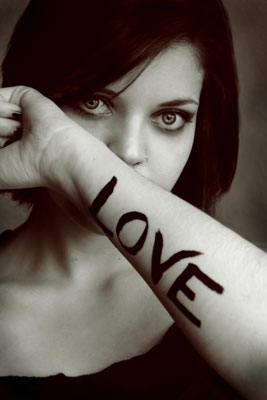 © Michelle B., Blairsville, GA