Summer II
December 17, 2017
i want you to know that you are beautiful.
you hold constellations in the soft mounds of your palms &
breathe galaxies in the nervous hitch of your smile.
and last summer, when our legs dangled like vines
in the black ice of Turley's Creek, toes wiggling like tadpoles
in the heavy air, you tossed your hair back, haloed
in the fading dusk's light, our laughter reminiscent
of a song. i want you to know that i have not forgotten.
i have not forgotten the way your green eyes
glowed phosphorescent like a sea serphent,
the way your hand brushed mine like a gentle breeze
blowing wayward, then
leaving. i savored your words, sugary as cola,
knowing that, like all good things, they would
eventually end. but i want you to know that
i still carry you, etched like a photograph
in my mind. you are here in the silted sunlight
that cleaves like jade through my open window.
you are the hot static of a radio on a bleating,
humid afternoon: i cherish your presence,
all of it, even the distance, even the emptiness
of having faded to past tense, because
your mere presence was a gift, even if only temporary,
like a firecracker, burning bright,
leaving bright, fiery, golden sparks.
in its wake.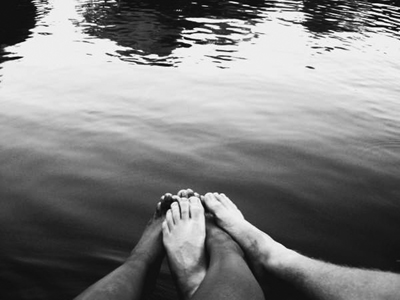 © Michelle W., Ada, MI