the 7 most dangerous words i've ever met
December 17, 2017
i met Paranoia
on a sunny day
in january.
i tapped his shoulder,
he jumped three feet,
and then he said to me;
watch the skies,
watch the water,
watch the forest.
sleep with one eye open,
or never at all.
trust no one,
for there is no one
to trust.
next came Hunger,
with her willowy limbs.
she was sipping a cup of tea,
shivering in her seat.
her hair was thin,
her lips were dry,
but oh my,
she was beautiful beyond compare.
and then she said to me;
my dear,
my dear,
my ugly, ugly, dear.
hunger is but a feeling.
until you can count your ribs,
until you can barely stand,
hunger is but a feeling.
after that was Jealousy,
with his narrowed eyes.
i found him
with his arms crossed,
a greenish twinge
in his face.
and then he said to me;
she's better than you,
he wants her more.
for who would want you,
for who could love you?
and then i ran into Loneliness,
standing in a busy street.
his cheeks were flushed,
his face was grim,
and then he said to me;
here are all these people,
talking,
laughing,
loving.
but i am all by myself,
no one to talk to,
no one to laugh with,
no one to love.
then i met Weakness,
her back hunched over,
her breath ragged,
her hands cracked.
and then she said to me;
my heart is soft,
i can barely hear it beat.
my eyes leak too much,
my voice is too fragile.
please help me.
after that was Love,
on a hot september day.
his smile was wide,
but it didn't reach his eyes,
his eyes,
like chips of ice.
and then he said to me;
you must think
i'm handsome.
you must think
i'm kind.
i am cruel.
i am terrible.
for i,
am love.
finally, i met Numbness.
i stood over him,
his head was down,
his eyes were foggy.
hello?
i said.
he said nothing.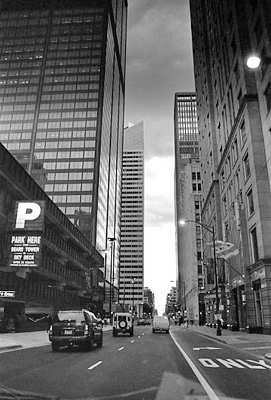 © Alexandra K., Chicago, IL