A Chromesthesiac Experiences the Everyday Psalm
October 7, 2017
The heaviness of the throat
when a yawn is yearning to escape.
Mouth arched - daydream glossy - into an 'o'
while arms are stretched in reverie,
the subtle undulations of a sleepy voice dripping like
the rising dawn exhausted in a million hues of
bruising indigo and velvet pink, glimmering
as the bloodless sun blossoms across the globe.
Something fainter, like the creases
of a paper bag during lunch or perhaps a plastic one
at the grocery store's checkout line.
Crinkling under the hand's touch, that molecular connection
between the synthetic and natural: like the shades
of a fractured geometric glasswork, gray and white,
angular, sharp, shattered into a million pieces
of tiny silverberries, the color of simple pleasures.
Or smaller, still: the low hum of the television screen
at night when a family is gathered by the sofa,
moonlight sifting with the electric blue glow of the sitcom's
flickering images. The sloping gradient in a person's laugh
when a funny joke is heard, or the droning sniffle
when a favorite character dies: a color unseen, intangible
as the emotion transported from screen to person,
empathy expressed from human to human, heart to heart,
different but all the same.
Perhaps quieter, even: the minor key of a person's
breaths before bed, when reality and dreamscape blur into
a smoke-hazed fogginess; that hopeful vision
that the fruits of tomorrow are riper, sweeter, juicier
than those of today. The soul's wearied resilience
as it trudges on from day to mundane day:
Red – orbs of burning insecurity. Green – fields of envy but also pride.
Blue – oceans of routine, miles and miles of cyclical
places and familiar people. Violet – that guttural feeling in the stomach
when aching for something bigger than oneself:
Oh that silver-winged sliver of wanderlust.
Oh that golden ray of unexplored passion and bottled up regret.
Oh that rainbow flood of liberating sensation, begging to be released!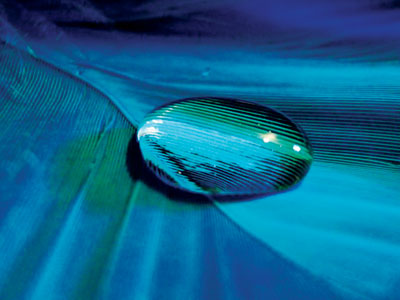 © Hui Y., Potsdam, NY