midnight thoughts
June 14, 2017
i pull the strings on my hoodie tighter
and wait around for the world to get lighter
i look back on those nights we sat under the stars,
when our troubles were gone and the daylight was far
i remember the feeling of a heart that was full
and the look of a love that would never go dull.
i remember the feeling of feeling complete
without a heart, pained and heavy, to sink to my feet
here's to one more thing for me to regret-
because darling, i've lost you, the best part of me yet.
and you know that you hurt me,
you just don't know you do.
and i watch your fingers slip through mine
to reach for someone new's.
and oh, my dear, it's agony 
to feel you fade away.
i only scream my silent screams
because there's nothing to say
it stings to see you forget me
as our conversations slur
and all we ever talk about 
is your fear of losing her.
and i still see our memories
as i lay awake at night.
and my heart is growing weaker
as i begin to lose the fight.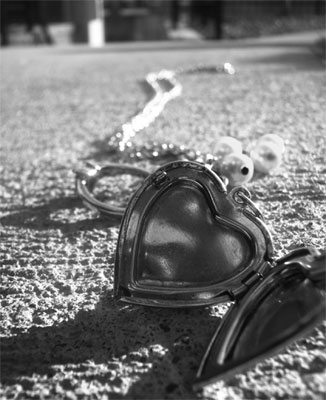 © Francesca Y., Robbinsdale, MN