Slam poem 1.
March 10, 2017
2. I wanted to say goodbye to your soft skin and sweet smile, but the waves in your eyes kept pulling me in, the tide kept bringing me back to you Over and Over again The waves washed over me like your palms wash over my skin, rough but gentle.
2. I hated the way you looked at women, like they were property waiting to be sold to the highest bidder, waiting to be used up like a drug. You followed other women around like a little puppy dog, begging for something Something I must not have been able to give you, you wanted more then I could give and that was one of your flaws.
3. You said "I love you" but that was the end of it never I love you so much I could die for you it was always just a simple I love you You think that would be enough but does I love you really mean much when you're drunk and and unaware of what your saying? The only time you said I love you was when you thought I was leaving, leaving for good.
4. I am leaving now, saying goodbye no more I love you's or eyes with toxic tears in them. No more going to bed on a monday night, lying next to somebody I can hardly recognize. No more little games of "I didn't sleep with her" and no more "Shut the f*** up". No more broken beer bottles slicing into my bare feet.
5. Like putting salt in a fresh cut your love STUNG. It stung like a bee, it hurt so bad it left me bruised on the inside and the out. I waited I waited for things to be okay. I waited to catch up to you in this never ending race but you never waited for me. You left me struggling to catch my breath in an ocean of hurt.
6. I hated feeling the way I did, like I was stuck in the dark with one match but then you came and took that match for yourself, always taking and never giving. That was one more of your flaws. I wanted to become a bird, and grow wings so I could fly away from you, fly away from your clutches, your sweet smile was no longer sweet but bitter like black licorice. I love you, I love you, I love you. I told you over and over. I love you, but goodbye.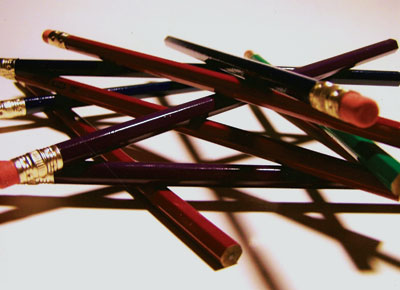 © Nicholas K., Weldon Spring, MO