Don't Go
December 11, 2016
You are changing,
You are morphing your opinions, your delicate mind shifts.
I can feel your blank stares as you decide for another time that you are not comfortable,
And that you must force yourself into an old skin.
I can see in your eyes the sad glaze,
A lens through which every decision you make is made.
Don't go, I think, don't leave.

There are four hands pressed to the glass in front of me,
and the mirror holds the truth so bluntly.
It hurts to watch yourself break and slide backwards,
To breathe in and know you are one step closer to the past, and simultaneously the future.

I cannot fall into old habits,
Not into the patterns that held me like a set of chains.
I take one last look,
And I do see a glimmer of hope,
Still holding on,
Not willing to drop this fight just yet.
And that instills the winning battle in me for another day.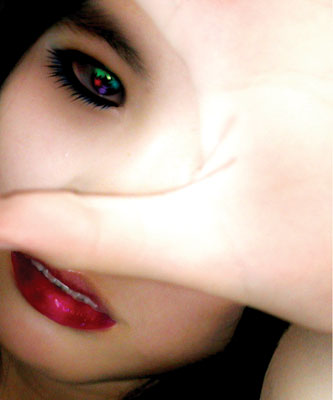 © Victoria W., Arcadia, CA